Marana Sees New Restaurants & Stores Opening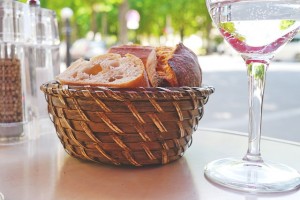 Marana, Arizona, just north of Tucson, while a quaint town, has seen a variety of positive growth recently. Most notably, three new restaurants are opening in 2015 and the much anticipated Premium Outlet Mall is getting closer to completion.
Bianchi's North
The well-known restaurant Bianchi's recently opened up a second location near Dove Mountain. It opened in early summer and people have been steadily flowing in to experience the new restaurant.
Located at 3640 W. Tangerine Road, Bianchi's North has almost the same menu as the original location, but differs in the large patio seating it offers, as well as a larger bar and private dining room that can accommodate up to 60 people. It is open until Midnight on the weekends and 11 pm on weekdays.
Home Plate Sports Pub
Located on Silverbell just north of Cortaro Farms, this sports bar and restaurant features a 4,500-square-foot sports bar with 17 televisions, shuffleboard, pool tables and video games. It will also soon open a unique area of batting cages as well as a large patio. The pub offers a happy hour daily from 3-6 and a kids menu to accommodate young families.
Dickey's BBQ
Dickey's will be opening a second location in Marana to complement their Oro Valley location. The new one will be located at the corner of Ina and Thornydale, and is expected to open very soon. Dickey's is known for their slow smoked BBQ that is cooked on the premises.
Premium Outlet Mall 
The mall is getting closer to completion and expected to open in the fall. Residents are very excited for the opening, with over 90 stores expected to eventually occupy the mall. In fact, the town of Marana has estimated that around 800 job could be created by the outlet mall.
Expect a lot of activity in Marana, Arizona between now and the fall!
##
The Residences at The Ritz-Carlton, Dove Mountain is an exclusive community featuring some of the most exquisite luxury homes in Tucson, Arizona. This luxury Dove Mountain real estate community includes expansive custom homesites as well as eight superb floor plans, giving you the opportunity to design your dream home. Management by The Ritz-Carlton provides the added touch of world-class service, with valets and concierges, and the option of cooks and housekeepers. Your Dove Mountain home will be a relaxing haven where you can unwind while we handle the details of housekeeping, yard work and exterior maintenance. For more information visit www.theresidencesdovemountain.com.