What is it like to live in Dove Mountain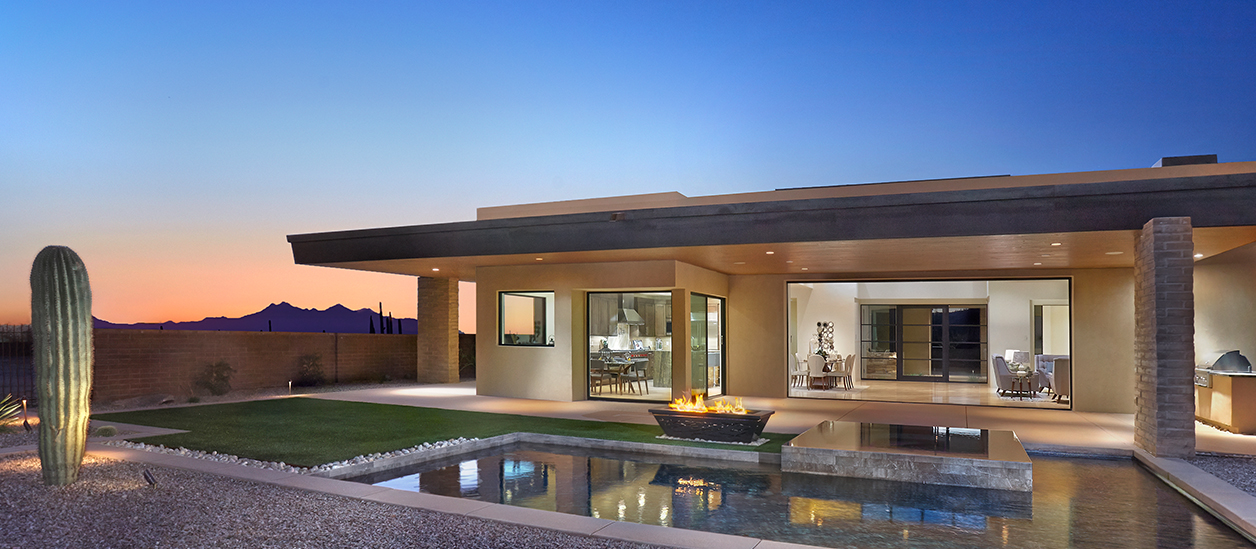 Marana, Arizona is one of those places where the perfect combination of art, culture, luxury living, and a relaxed atmosphere come together in natural harmony. There is plenty to do all the time, and the spectacular 360-degree views of mountains and magnificent landscape paint beautiful backgrounds to any outdoor activity.
The list of things that make Marana great is virtually endless, but here are a few popular reasons residents love this region:
Sunshine. Not every part of the country is lucky enough to experience almost 300 days of sunshine each year, but many people who live in the Sun Belt will tell you this is a major selling point for Marana. On average, this city gets 282 days of sunshine, according to Sperling's Best Places. Although the mid- to late-summer months can get pretty hot, the majority of the year presents pleasant temperatures and elemental conditions that are quite easy to live in.
Where you have great sunshine, you're almost always assured to have stunning sunrises and sunsets, and Marana certainly doesn't disappoint in this area. When the sun hits the horizon at the beginning and end of each day, it kisses the unique combination of desert and mountains that embrace the city in every direction creating scenery you'll never tire of seeing.
Sports. Phoenix is just about an hour-and-a-half northwest directly up I-10 from Marana. This means residents of Marana are afforded a slower, small town pace of life with easy access to big city entertainment and excitement. The sports scene is a favorite of Marana area residents. Eight Sundays a year, you can easily head up to University of Phoenix Stadium to root on our Arizona Cardinals when they are hosting home games. The Phoenix Suns and Arizona Diamondbacks are other fan favorite teams of the area. Of course, Phoenix also offers you plenty of other sporting events all year long such as hockey, soccer, and arena football.
On a smaller scale, the city of Marana offers plenty of opportunities in which residents can participate in athletics. Adult activities and youth sporting groups are available through any variety of schools, clubs, and local organizations. The University of Arizona is not far away at all, which provides plenty of chances to participate in crowd-worthy excitement as a spectator.
Culture. Marana is an active place where a small town feel manages to provide a huge assortment of things to do. Art, culture, music festivals, and ethnic activities are plentiful, and if you are the type of person who likes social experiences, you will probably never grow bored of the calendar of activities in the area.
Many Maranans partake in the plentiful opportunities to enjoy the outdoors, too. Hiking trails can be found in every direction around the city. A championship golf course and numerous horseback riding trails are among other locals' favorite attractions.
Close Proximity to Quick Getaways. Getting away from the hustle and bustle of city living doesn't mean you have to be completely secluded from civilization. In fact, Marana is in pretty close proximity to Las Vegas, which means a weekend getaway is always an easy possibility when you have a craving for a live show or a few slots. California is another fun place that's easily accessible from Marana.
If you are still curious what it's like to living in Marana, Arizona,it might be time for you to talk to a local expert so you can gain a little firsthand insight. You're invited to contact our team at The Residences at The Ritz-Carlton, Dove Mountain any time you'd like to learn more about the Marana, AZ area.