The Hottest Luxury Home Trends of 2016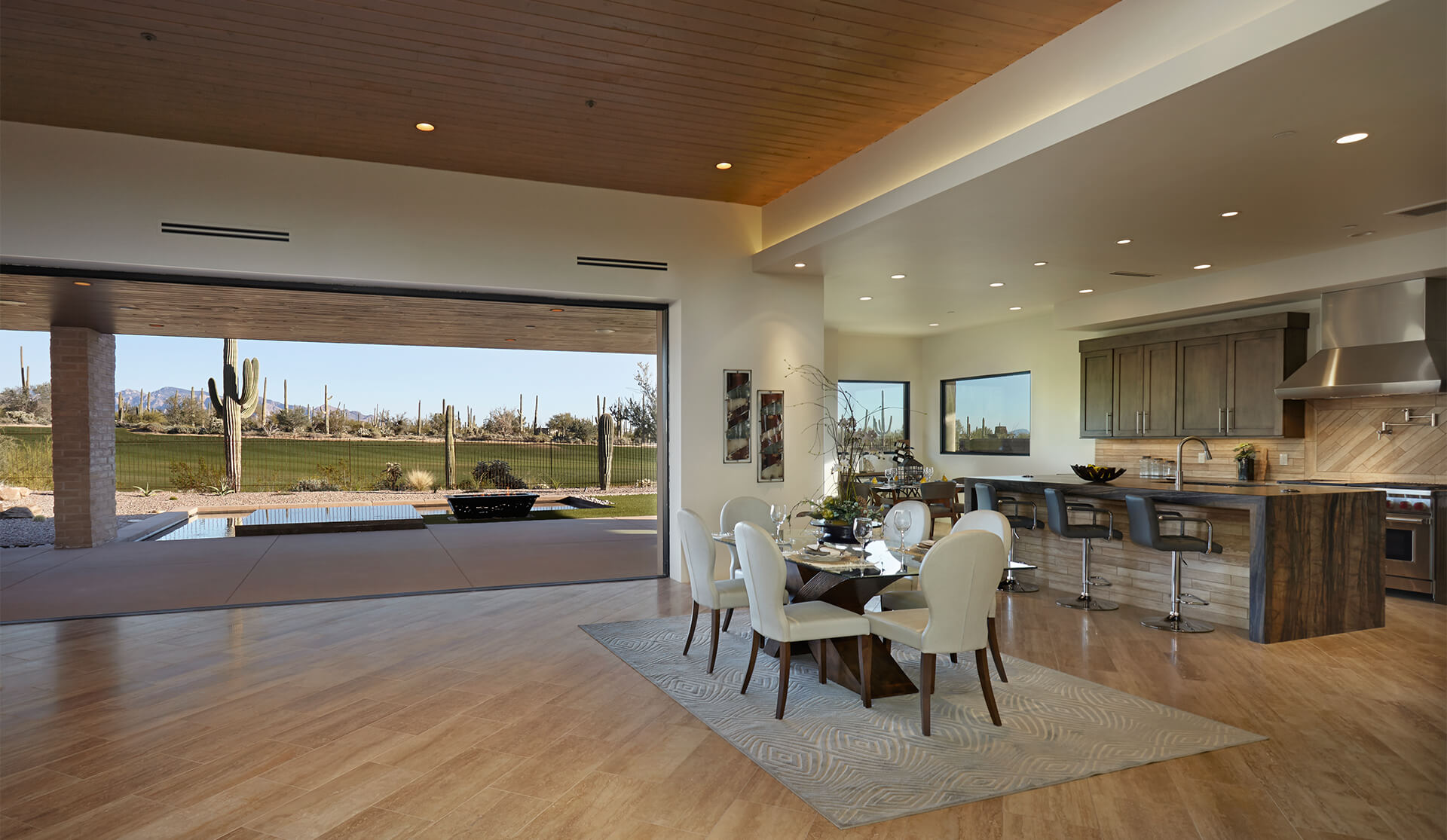 Today's luxury homes are nowhere close to what they were a generation ago. In 2016, there are plenty of innovations that provide specialized details and unique touches that incorporate homeowners' own personalities into the very design of the house.
Here are a few of the hottest luxury home trends we have seen so far in 2016:
The Sliding Farmhouse or Barn Door. Privacy is of the utmost importance, but savvy homeowners have foregone the standard door in favor of more interesting designs for their spaces.
Sliding barn doors are a relatively simple concept, but when they are finished correctly, the add an extraordinary touch to the aesthetics of a home. Mounted from the top by way of a simple rail, these doors slide left and right, allowing privacy or free-flowing space, depending on your mood.
Sliding doors allow you the freedom to enhance your home's color palette, too, as you can easily accentuate the cross-beams with bold colors while keeping the background white or neutral. For added personality, consider installing stunning door handles that can add a bit of luxe or enhance the farmhouse feel, depending on the look you're trying to achieve.
Sliding barn doors are often custom-made designs, and if you find a great artisan, he or she will help you create sliding doors to your exact specs. There's nothing like having a unique, one-of-a-kind feature when you own a luxury home.
Interior Gray Neutrals on the Walls. Gray is the new beige, and if you're looking for a neutral shade that still makes a big statement, gray is the way to go.
Plenty of luxury homeowners have found that gray is the perfect way to accentuate their living spaces. Although this color used to represent a sad, drab outlook on life, 2016's version of gray is light, sophisticated, and enhancing.
A touch of silver illuminates a space and invites incoming light to bounce around the room. To get the most out of silvery shades, pair them with white. A well-lit space will be luminescent while remaining serene and comfortable.
Looking for a more vibrant welcome when you walk into a room? Incorporate bold yellow accents with a medium-gray background. These two colors work in perfect harmony, combining comfort and creativity without stretching the limits of acceptable style.
Neutral grays paired with natural elements can make magic work in most areas of the home. In particular, kitchens, dens, and offices can really come to life when gray and yellow marry together.
Mud / Laundry Room. In mud rooms, clean and classic is the way to go. Although these rooms are meant to shuffle away all of the dirt that finds its way into the house, it does not mean they have to be unwelcoming. Today's mud and laundry rooms are peaceful oases that offer homeowners everything they need to keep the house clean while providing a calming and comfortable retreat at the same time.
Open Kitchen with A Center Island. The kitchen will always be the heart of a home, and today's homes maximize cooking and communal space by opening up the area and placing an island in the center.
Open Floor Plans. Closed-in rooms are a thing of the past. Today's luxury homes are open, fluid, and easy to navigate.
Ready to build your own home where you can include special design features and incorporate your own unique personality in the blueprints? The Residences at The Ritz-Carlton, Dove Mountain is a community where you can build your home your way. Take a moment to see the possibilities when you choose Dove Mountain for your next home! Contact us today for more info.