Dove Mountain Growth Means Big Changes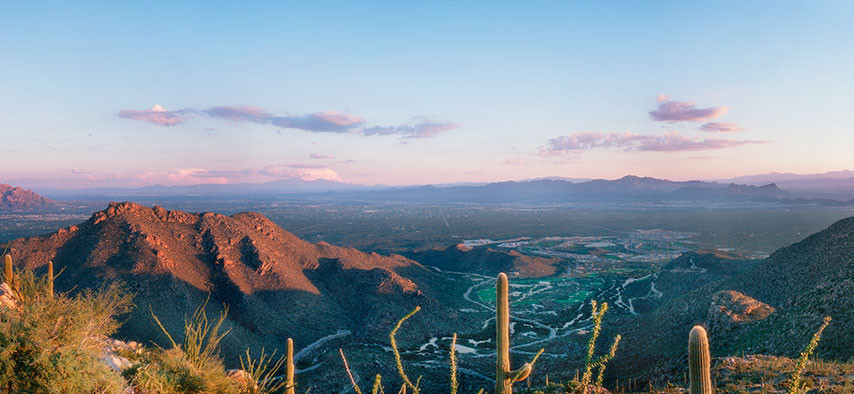 Changes are coming to the suburb of Dove Mountain in Marana, Arizona. Dove Mountain has been growing faster than ever and is outpacing other nearby areas. It's already been a busy year for the Town of Marana, it says it's had more requests for building permits than Sahuarita, Tucson, and Oro Valley combined.
Marana Planning Director says there are variety of reasons for these development project requests, one being the availability of land.
One new project that has already begun development at Twin Peaks and Tangerine intersection will be the future home of MHC Healthcare's new primary and urgent care clinic. Part of that building will house The Cotton Blossom thrift store currently off of Marana road. Its revenue goes to helping MHC Healthcare fund community health initiatives.
This project is joined by the building of 600 single-family homes nearby, and with a new Tangerine Sky Regional Park.
For all the new families coming to town, Marana unified school district wants to build a new K-8 school in late 2018 to make it big enough for 850 students.
Finally, the town is planning to widen Tangerine road to allow access to all these new developments from two lanes to four. When Tangerine road is finished, it will be flatter so it won't flood when it rains and it will have a bike path connecting Marana to Oro Valley and the loop.
If you're looking to make a move to the next up-and-coming small town with charm in Southern Arizona, Marana is it. For those with larger budgets, The Residences at The Ritz-Carlton is a gated community in Dove Mountain with luxury single-family custom homes and estate homesites. You can build your dream home from the ground up on one of the gorgeous estate homesites that are tucked away into the foothills of the mountains, or choose one of the eight superbly distinctive floor plans designed to address the needs of most every lifestyle.
When it comes to luxury Dove Mountain homes in Marana, you simply have to see this special place to appreciate it. If you're interested in learning more about this exquisite Dove Mountain real estate, get in touch with us today. 877-451-7205