2016 Tucson Festival of Books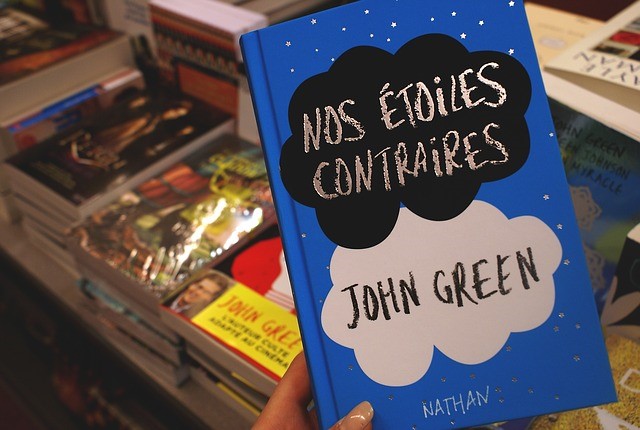 Save the date for March 12-13, 2016, when The Tucson Festival of Books returns for the eighth time, attracting over 100,000 book lovers from around the state. Whether you're planning to return again or you're a new visitor, be sure to plan accordingly and stay up to date on all the happenings of this popular Tucson festival.
Festival Overview
This celebration of literature is a weekend event, taking place Saturday and Sunday on the University of Arizona campus. Because it occurs during spring break, parking will be plentiful—not to mention free along with festival admission. Parking spots will be available in the University's open lots and garages to include Cherry Avenue, Highland Avenue, Main Gate, Park Avenue, Sixth Street, and Tyndall Avenue. Make note the Second Street Parking Garage will be inaccessible to the public. The precise location of the festival is considered to be on East University Boulevard from Old Main to Cherry Avenue on the University of Arizona Mall. Events will also take place in nearby buildings. The festival operates from 9:30am – 5:30pm.
Giving Back
The festival features more than just books such as food vendors, live entertainment, and charity events. On the latter, festival founder, Bill Viner, remarked, "Giving back to promote literacy is the real success of the festival. Literacy is the foundation of building a strong, vibrant community, and the Tucson Festival of Books is proud to play a role in ensuring vital literacy programs are available." Of those programs, Reach Out and Read Southern Arizona, Reading Seed, Stories that Soar!, and Literacy Volunteers of Tucson, all provide avenues for creative expression, tutoring, and early literacy coaching for Arizona's youth. All programs— including Literacy Connects and UofA's Storytime Character Hours— receive support from the annual festival.
Special Events and Speakers
At the time of publication, the speakers had not yet been announced; however, please visit the website for updated information released on November 22 at the "Prologue to the 2016 Tucson Festival of Books."
New to the 2016 festival is "The Big Read" which celebrates the works of literary icon Edgar Allan Poe. Big Read Connects Tucson is a grant-funded collaborative effort between Literacy Connects, the National Endowment for the Arts, and Arts Midwest. Together they strive to "broaden our understanding of our world, our community, and ourselves through the joy of sharing a good book or the work of a great poet." Read along to Poe's macabre work, listen to author interviews, and simply enjoy "all things Poe."
If you're planning on bringing the kids, learn more about how they can submit writing or artwork to the Young Author and Young Artist Contests. The contests are free and open to students' pre-K through 12th grade. Winners who submit original writing or illustrations will receive $100 and recognition at the festival. The deadline for entry is Friday, December 18.
Get Involved
Key sponsors include The University of Arizona, Arizona Daily Star, and Banner University Medical Center among other national and community supporters. The festival is still accepting sponsors and entertainment applicants as well as volunteers and monetary donations. Sponsorship inquiries can be made by emailing executivedirector@tucsonfestivalofbooks.org.
Please visit www.tucsonfestivalofbooks.org for more information and to find the Tucson Festival of Books on Facebook, Instagram, and Twitter. For proactive planners, there is even a 2017 save-the-date calendar alert set for March 11-12.
##
The Residences at The Ritz-Carlton, Dove Mountain is an exclusive community featuring some of the most exquisite luxury homes in Tucson, Arizona. This luxury Dove Mountain real estate community includes expansive custom homesites as well as eight superb floor plans, giving you the opportunity to design your dream home. Management by The Ritz-Carlton provides the added touch of world-class service, with valets and concierges, and the option of cooks and housekeepers. Your Dove Mountain home will be a relaxing haven where you can unwind while we handle the details of housekeeping, yard work and exterior maintenance. For more information visit www.theresidencesdovemountain.com.